This article originally appeared in Lillie Suburban News' 2018 Spring Lillie News Progress.
The staff at Great Plains Windows and Doors will bring quality replacement Andersen products into your home with exceptional service, expertise and care
The Minnesota climate with its arctic-like winters and hot, humid summers can take a toll on windows and doors. Over time, windows and doors can become drafty, hard to open or close, and even ice up during the winter months. For many homeowners, the need to replace their windows or doors might be sooner than they think.
Great Plains Windows and Doors can help resolve these issues no matter the time of year.
Durability, energy efficiency and beauty are just a few factors to consider in a quality window or door, and the staff at Great Plains helps take the research out of the equation.
Great Plains offers four lines of Andersen products, including their signature 400 Series window. There are hundreds of combinations to consider, from numerous exterior color and interior wood options, multiple hardware and grille selections, to an assortment of glass options that help keep the home warm in the winter and cool in the summer. There is a window or door for nearly everyone's wants and needs – it's Great Plains' job to help find the perfect solution.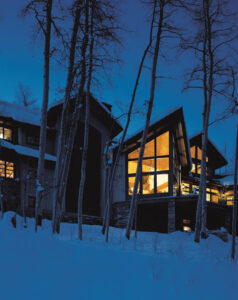 "That's where we come in," says Tony Flint, Director of Sales and Operations. "We help provide a fully installed replacement solution to homeowners' most challenging window or door problems in a manner that is easy to understand. Because we offer a full line of Andersen products, there is really no need to shop anywhere else."
Great Plains Windows and Doors, a division of Great Plains Millwork, and a Certified Andersen Contractor and Installer, serves the entire Twin Cities Metro Area and western Wisconsin. The staff has more than 30 years of combined experience in the window and door replacement industry and is looking to add additional team members as it continues to grow in 2018.
From selection to installation, Flint says the process could not be easier. A dedicated sales consultant will come out to your home to assess and analyze the problem areas. Upon finding a solution, a technical expert will provide Andersen Windows detailed measurements for manufacturing. Once the windows or doors are received at the warehouse, a Great Plains operations team member will call to set up the install. Simple as that!
Great Plains offers a vast selection of window and door options at the company's Oakdale showroom. "There should be something here for everybody," says Flint. "Just stop by and let us know how we can help!"
The Great Plains team knows that its process is more than just replacing windows and doors. It's the overall experience a homeowner gets from beginning to end when working with Great Plains. "We understand we are working with folks in their home," Flint states. "It's where they share family stories and create countless memories. We take great pride and care in replacing each and every window and door to ensure complete homeowner satisfaction. It really does make a difference."
---
---
5-Star Review: "We think they did a great job. Not only did the window team do a great job with sales, but they were knowledgeable and engaged in the process. I had gotten two bids and initially went with another company. Returning to Tony and Skip was the best decision I made."  —Lara C., Saint Paul
5-Star Review: "We had an excellent experience from start to finish. We contacted a few different companies for bids and Great Plains by far was the best value and the customer service just made us that much more confident in hiring them for our project. The crew that came out were very experienced and friendly and I trusted them being in my home for the day. They kept the area clean and were super hard working. The inspector commented that the windows were done really nicely. I wouldn't hesitate to have all the windows in my house done by Great Plains!"  —Brian H., Minneapolis
5-Star Review: "I was very impressed from the beginning to end with the salesperson to the scheduling. Also, with the cleanliness as well as the craftsmanship and their expertise. They were friendly and they have great workers."  —Janet O., Stillwater