Fall has finally arrived and Twin Cities homeowners are searching for window and door solutions to protect their homes from the upcoming Minnesota winter. We wanted to highlight a few project themes we've seen from 2018 replacement window projects, and we've included some important changes that apply to Andersen windows series. Here are some of the window and door trends you'll want to key in on if you are still considering a window and door project this fall.
1. Deepening Color Pallet
Among the biggest door and window trends for 2018 are black frames and natural wood. Black adds a sense of sleek sophistication, which is something that both homeowners and designers are looking to achieve. Black frames also go well with one of the new 2018 Pantone View Home + Interior color palettes. Specifically, the Intensity palette, which relies on black and gold tones to bring that feeling of sophistication into a room.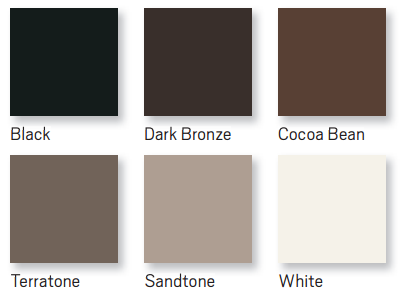 When it comes to natural wood, exotic woods are beginning to replace traditional pine offerings. In particular, fine-grained woods such as oak or mahogany are commanding more of the wood window market.
2. Bigger and Brighter Windows
Large windows have been a design staple for several years now, but in 2018, this trend will be somewhat modified. Because so many home design trends are centered around modernism and clean lines, arching windows and other curvy shapes are becoming less desirable. Now, builders and remodelers are opting for floor to ceiling windows in purely rectangular shapes. To avoid a dated look, stick with square or rectangular windows. As far as design styles go, windows without grids are popular and offer easy-to-clean glass with unimpeded viewing.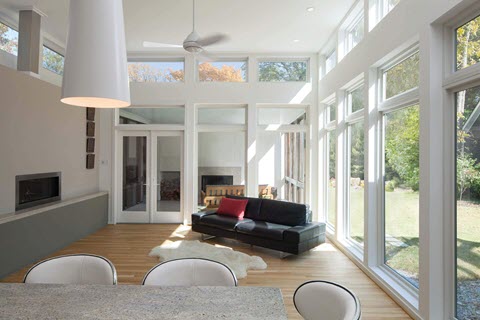 3. Modern Design With Indoor-Outdoor Connection
The indoor-outdoor connection has become something of a buzzword among design circles. A home with a good indoor-outdoor connection is one that not only allows excellent views of the landscape but also great access to that landscape. This connection is a large part of why huge windows are such a major trend and it is one reason why large glass doors are becoming more popular.
Traditional sliding glass doors remain popular, but glass doors are setting the trend. Designers are opting for inventive door solutions. French doors surrounded by windows are one great way to give yourself both see-through and walk-through outdoor access. Accordion-style sliding doors are also becoming a popular request, but most of these door styles aren't designed for the challenging Minnesota climate.
4. Latching on to Window Technology
Window technology has come a long way in the past several years, in large part because of the overall smart home trend, which is one that allows a resident to control many aspects of the home remotely or automatically. In 2018, window technology will be less about insulation or glass coatings (although energy efficient construction never goes out of style), and more about features that work in conjunction with a connected home.
One great example of this is the Andersen Windows and Doors lock sensor called VeriLock. With this device, homeowners are able to check up on the status of the window itself, whether it is open or closed, locked or unlocked. And it works on both windows and patio doors, and it can be retrofit to many existing Andersen windows.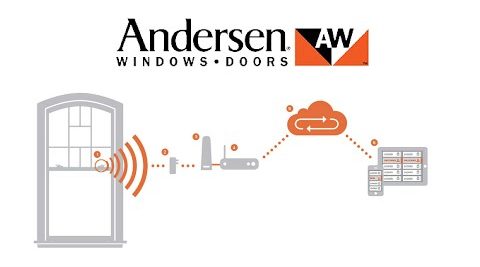 Another new high-tech innovation that is gaining traction is the thermochromic window. This is a type of window tint that is capable of adjusting the tint or the opacity of the window based on the rise and fall of temperatures. This could be a market changer in the coming decade.
The current window trends are about high tech solutions and windows or doors that brighten the living space to give it that highly sought-after indoor-outdoor collection. Most of all, remember to keep the look smooth and sleek in order to stay on trend.
5. Square over Circle or Arch top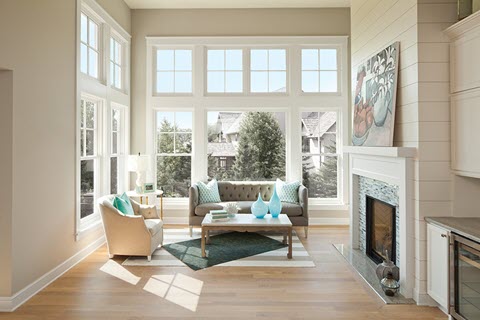 The arch top transom window was one of the most influential architectural home styles from the 80s and 90s. But those days are gone and the in style is squared off transoms that maximize daylight and create a full wall window effect. Craftsman style architecture has continued to drive trends on both the interior and exterior of replacement projects and new home builds. We still replace plenty of circle top and specialty shaped windows, but for future replacements, we'll keep an eye out for mulled square cornered transoms.
ABOUT US
At Great Plains Windows and Doors, we are All Andersen, All The Time. And we're the only ones doing it this way in the Twin Cities. Come see what we have to offer at our Oakdale Showroom.
If you need some help navigating the window replacement process or looking to replace your entry door in St. Paul or Minneapolis, look no further than Great Plains Windows and Doors. Our residential window experts are here to help. Find out more at www.GreatPlainsWindows.com or call us today at 651-207-4571.